Basic operation of firedrive
Add account
After installing firedrive, click the + mark in the lower left of the license list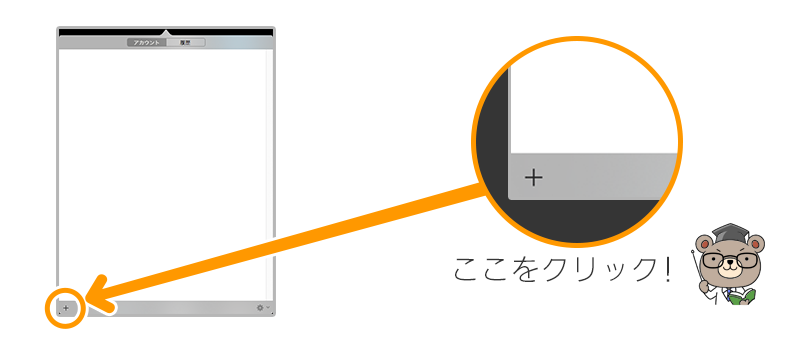 Accounts of the online storage service that can be added are displayed in the list.
Select your storage service from the account list and click the + button on the right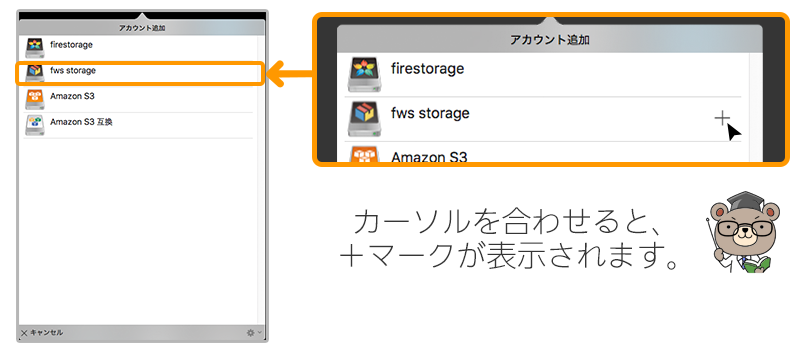 A window opens where you enter the information required for access.
Please enter the necessary information and click the save button
fws storage access key · secret key confirmation method
If there is no problem in the information, a message is displayed and you can access the data in the object storage.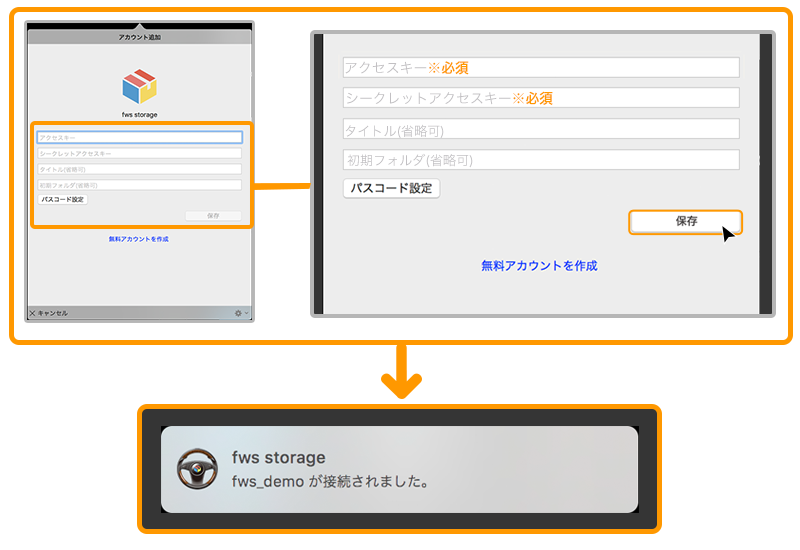 Data storage method
Data storage is easy
Drag and drop files and folders to the bucket you want to save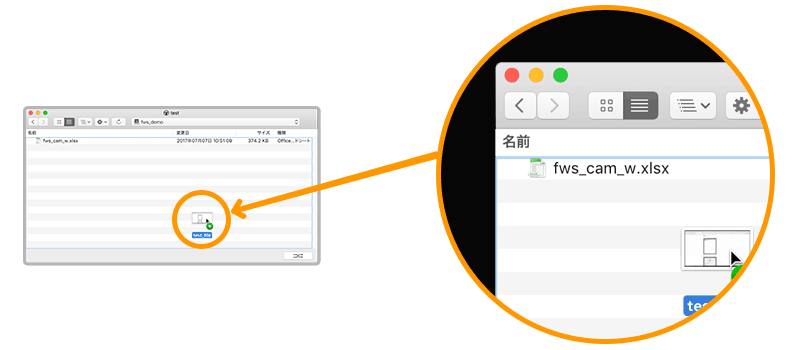 データの保存が完了します。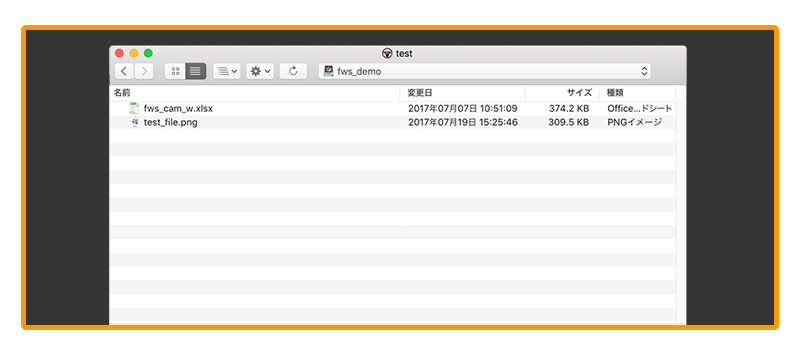 Data log check
Move the cursor to the gear mark at the lower right of the firedrive window.
The log file display item will be displayed.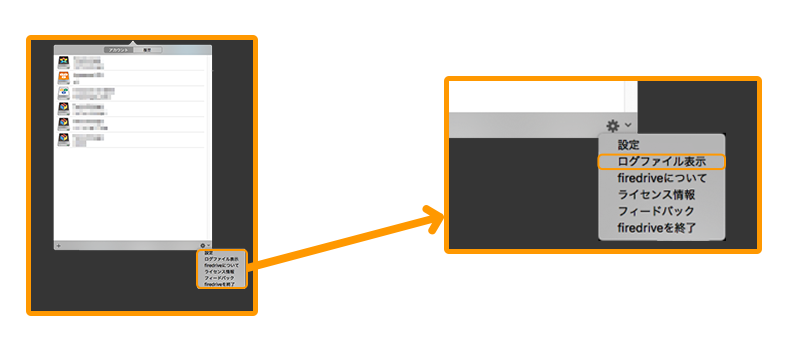 Click to display the log file.
Please use it for information management.
Click on the icon in the lower right to display the access log and request content.
You can hide it by clicking again.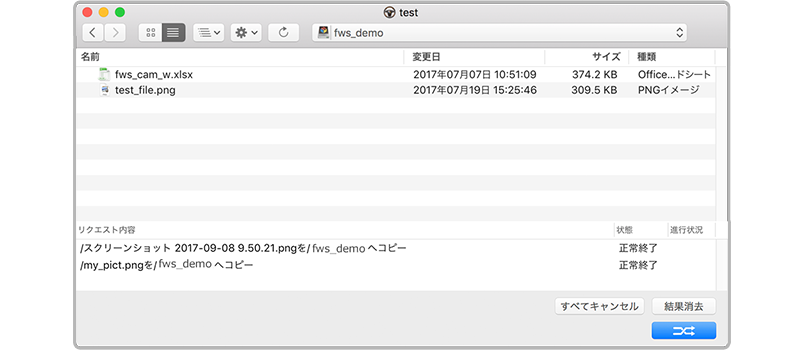 Passcode setting
Select the account you wish to set passcode and click the pencil icon on the right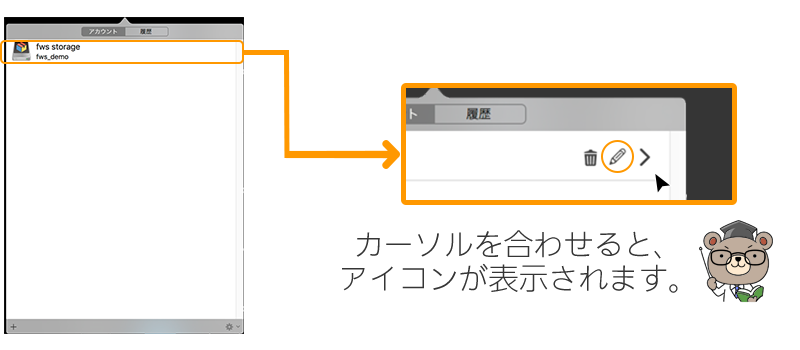 Click the passcode setting button on the account edit screen.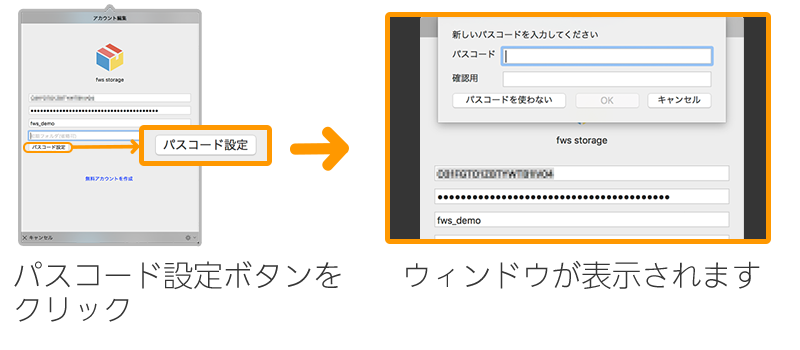 After entering the passcode and pressing the OK button, the passcode is set.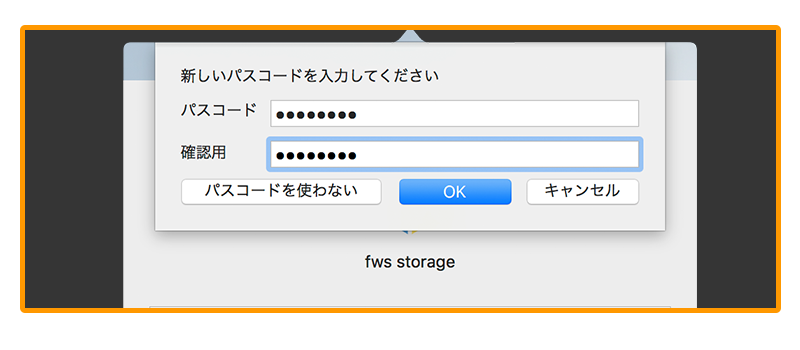 How to uninstall
First, I will finish the application of fire drive.
Please right-click fire drive in the application folder and put it in the trash can.
To initialize all settings
Click "initialize firedrive" from fire fire setting.
"Revert to the state immediately after installation?"
Select OK to initialize all states.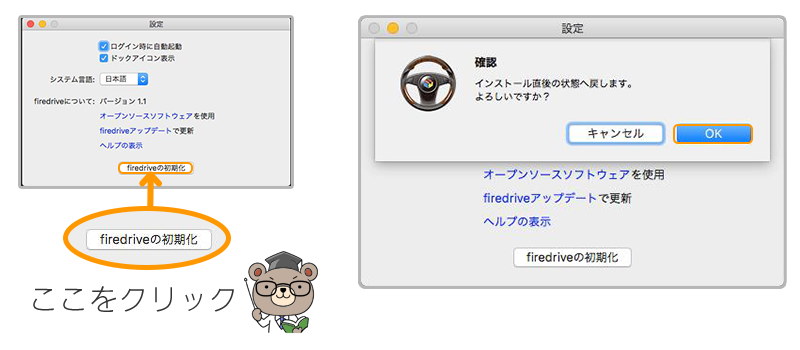 * Please note that bucket settings etc. are deleted.
Files in bucket etc are not deleted.